CELEBRATING OVER 70 YEARS ON THE AIR!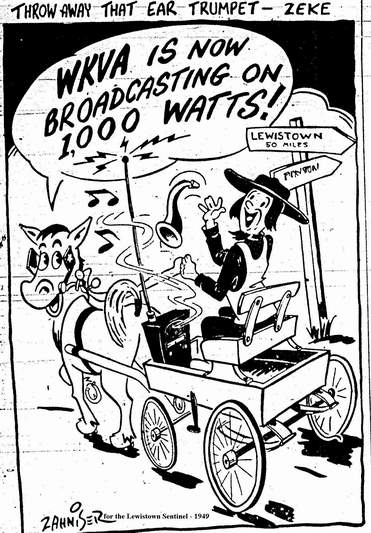 WKVA went on the air Sunday, December 4, 1949 & was owned for most of its history by the Central Pennsylvania Broadcasting Company, led by Robert L. Wilson. Our 1,000 watt daytime, 500 watt regional signal has served generations of our listeners living in seven primarily rural counties surrounding Lewistown. The Mifflin Co. Historical Society has provided us with newspaper articles from the Lewistown Sentinel about the launch of WKVA & about how WKVA helped to make Goose Day an official Mifflin Co. holiday.

WKVA History in The Lewistown Sentinel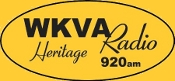 Today, WKVA is the "Heritage" station in the "Hometown Stations" cluster that includes WCHX-FM (Mifflin County Communications, Inc.) and WVNW-FM ("Star Country 96.7 FM") (WVNW, Inc.)
WKVA has featured a wide range of musical genres from traditional Country & Western to nostalgia hits of yesteryear. Many familiar DJ voices have been broadcast over the airwaves of WKVA including the likes of Fran Fisher, Kerby Confer, Phil Gardner and others. One thing that has always been a part of WKVA's programming is the local communities we serve. Currently, WKVA is the region's source for "Gold Hits", the light and easy favorites of the 70s, 80s & 90s.
WKVA has led the region in news coverage. At one time the ABC Radio Network provided national & world news to our listeners. More recently, WKVA chose to affiliate with the CBS Radio Network to provide our listeners with the most dependable news from a reliable & trusted news source.
In 1982, WKVA was awarded the singular distinction of "The best all-around sports coverage for a small market Pennsylvania radio station" by the Associated Press. That tradition continues with our committment to local sporting events that populate from our region's proud high schools–particularly to Lewistown Area High School & Indian Valley High School.
In 1976, WKVA pulled an on-air stunt that will forever live in the minds of Mifflin Countians. For one week prior April 1, WKVA reported–typically as a final "human interest" story–the escape of a school of fresh water dolphins from a Baltimore, MD aquarium & their progress up the Chesapeake Bay, into the Susquehanna River, & ultimately into the Juniata River. The "pay off" came on April Fool's day when, after "fishing in" the listeners, reported that some of the stray dolphins would pass under Lewistown's Memorial Bridge early that afternoon. Amid many calls to the station & the buzz that these "reports" generated, close to 50 gathered at the river bridge to catch a glimpse of these runaway dolphins only to find out that they had all been "had".
Author/educator/historian, Forest Fisher of the Mifflin Co. Historical Society, writes about the Great Dolphin Hoax saying:
As I recall, there were those who thought it was great fun and others who were not as impressed. A headline on the front page of the Lewistown Sentinel dated April 2, 1976 – "Fish tale on All Fools Day…Dolphins in the Juniata?"

Sentinel reporter Nancy Luce from the newspaper's Juniata County office, noted groups of people were gathered on the bridge crossing the Juniata River at Mifflintown peering into the murky waters swirling below, hoping for a glimpse of the dolphins.. One lady brought her daughter and had been there since 8:15 am, saying, "The sight of dolphins swimming up the Juniata River would be a once-in-a-lifetime experience."

The newspaper indicated this was the scene on bridges at Mifflin and Mifflintown and at Lewistown. Stopping to ask another group why they were there, the reporter wrote that one lady said, "They were talking about it at school. My son came home and told me about it and I just laughed." Her friend standing with them said, "I don't think they would be telling kids about it if it wasn't true." They stood, waiting to see the dolphins.

One person thought it was all a "big fish story" saying, "A guy told me about it last night in church and I said he shouldn't be telling such stories inside a church!"

Reporter Luce concluded her article, writing, "Throughout yesterday's dolphin watch even the firm believers knew there was one fact which could not be denied…the incident was taking place on April 1, commonly known as April Fool's Day."

Love it or hate it, it's now part of our Mifflin County heritage.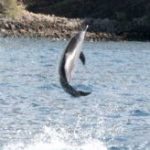 Click here for the audio: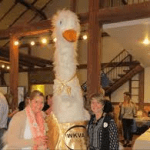 The untold origin of Mifflin County Goose Day…it all started right here at WKVA!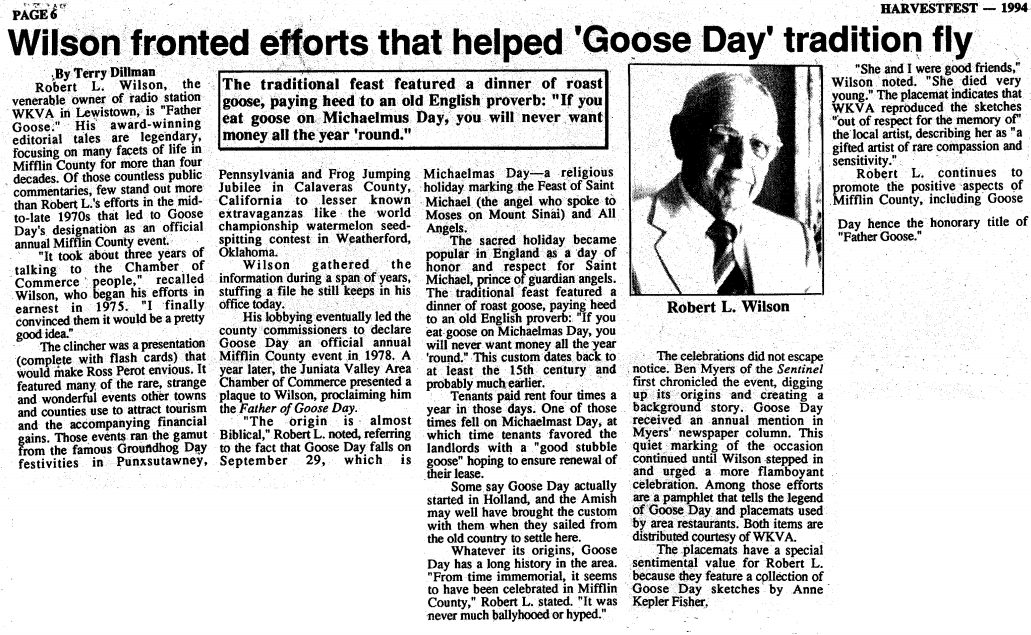 (Courtesy of: The Lewistown Sentinel)
In the mid 1990s, Robert L. passed the torch on to local Lewistown businessman and cable TV pioneer Harry 'Hank' Hain (1934 – 2014) and wife Anna Hain. Under their leadership, WKVA moved forward into the 21st century as a respected regional broadcast facility.
The Hain family continues to operate WKVA, and sister stations WCHX and WVNW to this day, as a truly locally owned and operated small business, creating local radio for the entire community to be part of.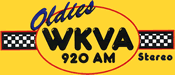 In February of 2007, WKVA launched a re-vamped morning show, KVAToday, that strives to provide "The Gold Standard in Community Radio" between 6am-10am weekdays. Our committment to the local community is on display each workday as we open our microphones to individuals, groups, businesses, & non-profit organizations to spotlight events & happenings from within our hometowns.
On WKVA's 63rd birthday, the announcer who was behind the board when WKVA went on the air in 1949 stopped in for a visit & to talk about that first day on the air…and on the job. Bob Hyle also posed for a photo. You can hear his interview that was broadcast on WKVA on December 5, 2012 using the player below.
The man who was on the air when WKVA first went on the air in 1949: Bob Hyle, visiting the WKVA studio 63 years later.
BoB Hyle Interview
On Monday, October 15, 2018 at 6:00am, WKVA reached another milestone in the launch of our first-ever FM signal at 100.3MHz. This enabled listeners to tune in to live. local sports broadcasts that were carried after sunset, when our AM signal was reduced for our night-time pattern. Our new AM/FM signals were then re-branded to become the new "BIG 100.3FM/920AM" offering a refreshed new format featuring "One BIG Hit After Another".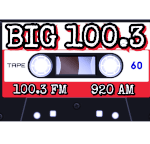 January 1st, 2020 at 12:00 am, WKVA evolved even further with the re-introduction of the Gold Hits format with a modern spin. The Juniata Valley can tune in to hear light and easy favorites 24/7 on both our 920 AM and 100.3 FM signals. Thanks for listening to the new Gold Hits WKVA!